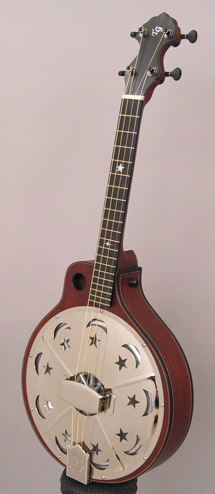 = Mandonator™ Serial #18 ===
This is a 4-string resonator mandola. It was commissioned by Dion M.
The optional features he chose are:
4 string mandola with 17" scale
Khaya mahogany body with dark stain, bound with African ebony
Boxed maple purfling
Cutaway
Round ebony-lined soundhole
White Mother of Pearl inlays
Banjo shaped headstock
Volute
Black Gotoh 510 Mini tuners
Special moon and stars coverplate
Cast James tailpiece
Formby's satin tung-oil finish
Standard features include:
Spherically arched back
Nickel plated hardware
Radiused fingerboard
Spider bridge and resonator cone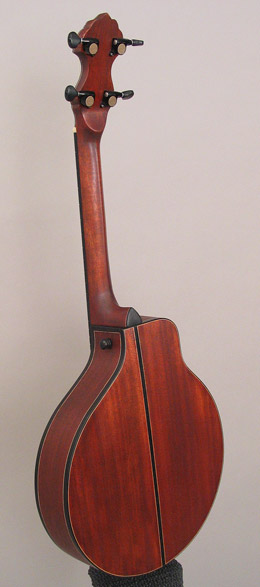 Dion requested a dark, reddish stain. He wanted the instrument to have a vintage look.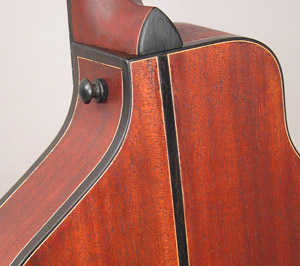 Here's a better view of the binding and boxed purfling.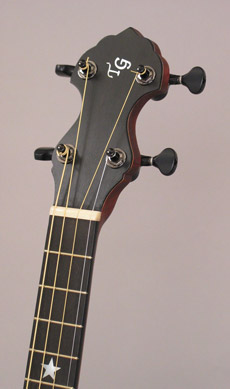 A closer view of the banjo shaped headstock.
Mandonator™ 18 in its custom case by Cedar Creek.
You can see photos of this instrument under construction on its Shop Talk page.