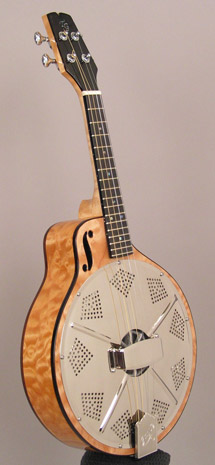 = Mandonator™ Serial #17 ===
This is a 4-string resonator mandolin. It was commissioned by Kay K.
The optional features she chose are:
4 strings
Quilted maple body with rosewood binding
Cutaway
F-shape soundhole
Quilted maple neck
African ebony headstock veneer and fingerboard

Snakehead headstock shape

Abalone inlays

James tailpiece

Standard features include:
Spherically arched back
Nickel plated hardware
Radiused fingerboard
Spider bridge and resonator cone
Gloss nitrocellulose finish by Addam Stark of Santa Cruz
The quilted maple is so gorgeous it deserves a couple photos showing views from different angles. It seems to ripple when you move the instrument.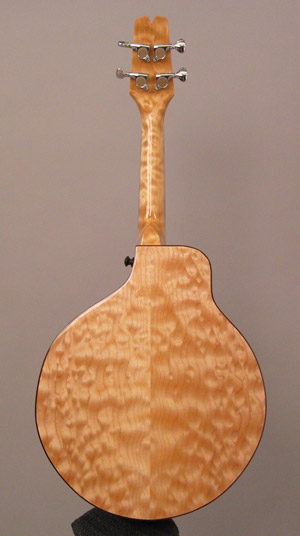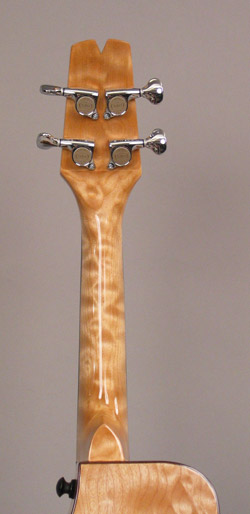 A closer view of the quilted maple neck.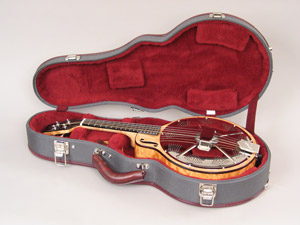 Mandonator™ 17 in its custom case by Ameritage Cases.
You can see photos of this instrument under construction on its Shop Talk page.